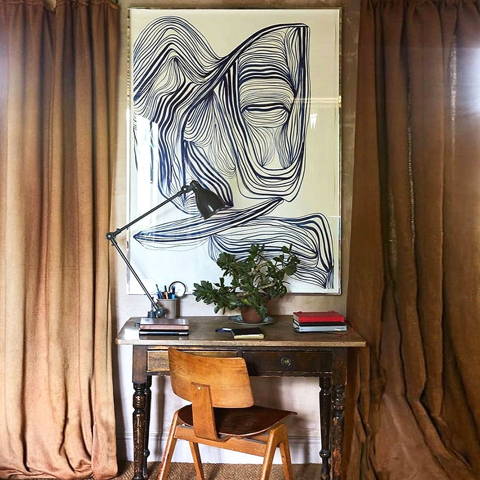 Studio Vintage is a store to explore that invites you to discover carefully curated and unique selection of 20th-century style furniture. A handpicked selection of original furniture and decorative objects pulled together from different brands and designers from the 30s, 50s, 60s, 70s of the last century.


Studio Vintage is about discovery and experience. They tell the story of 20th-century in a new and interesting way, which built a community around the lifestyle they embody.

The brand has regular collaborations with magazines such as Wallpaper and AD and theatrical, advertising and film productions with directors such as Pedro Almodóvar.
discover studio vintage vlc.'s selection
"I love classic cars and this artwork reflects a very elegant and artistic view on one of my favourite classics."
"The static architecture in contrast to the moving train and that precious touch of colour. Pure dynamism."
"Captivating, an artwork that is able to illuminate a neutral interior with a single touch of colour."
"A special vision classic in black and white. An urban photograph in an elegant and artistic frame is always a must."

"Flowers are always a decorative must in any space. From a workspace like your home office and kitchen to an intimate bedroom for rest."

"This minimalist artwork is very elegant. It can represent an intimate solitude or a play of light and shadow just like life."

EXPLORE OUR MOST POPULAR COLLECTIONS